Originally published at Juliet E. McKenna. Please leave any comments there.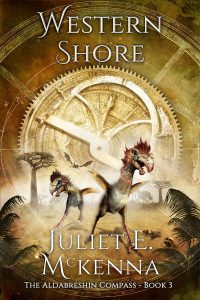 Western Shore
Artwork Ben Baldwin
I am really enjoying writing these stories – even if fitting them in around other work and obligations can be tricky.
So here's the next installment of Dyal's adventures. This one rounds out and explains the shocking events in the Redigal domain referenced in the early chapters of Western Shore.
Click here to read the story – Rocks and Shoals
If you want to catch up with the story so far, the first and second stories are here – along with a few other things, all free to read and enjoy.
Originally published at Juliet E. McKenna. You can comment here or there.
I've yet to see the X-Men Apocalypse movie, so I can't comment on Sophie Turner's performance. Her work on Game of Thrones – especially at the moment (NO spoilers in comments please!) – gives me every reason to expect she'll do a thoroughly good job.
The thing is, though, this is becoming A Thing for me. An amusement at the moment, rather than a distraction, but definitely A Thing.
I caught a trailer for A Knight's Tale on the TV last week, which is one of my favourite movies. Now though? That's the one where Robert Baratheon makes The Joker's armour while The Vision bigs him up to the crowd…
Ripper Street? Did you see the one where Blackfish Tully dragged Bronn out of bed, possibly to chase after Jorah Mormont, or maybe Barristan Selmy, because both of them have turned up, and been up to no good.
Now, this is nothing new – Ronny Cox is merely the first actor who comes to mind for me, thinking about recurrent faces in fan-favourite movies and TV, going back to the 80s. Always doing sterling work. The same goes for Brian Cox. And other actors whose surname isn't Cox, like James Cosmo.
And I've no wish to deny actors work. Their employment and earnings statistics make being a writer look like steady, well-paid work!
But I am curious. Why has this become A Thing for me? The cumulative effect of the sheer volume of stuff that I've watched in 50 years? Or because of the particular things I chose to watch?
But as far as my sons are concerned, Sean Connery is and will always be 'Indiana Jones's Dad' because that's the role they first saw him in. On the basis of one viewing, it seems that Vanessa Redgrave is permanently tagged as 'Coriolanus's Mum' for them. So maybe not so much.
Because we can watch what we want, when we want, so very much more easily these days? Instead of seeing things on release at the cinema or when they were broadcast – or not at all? So performances weren't so apt to all come along in a rush?
But then, you could hardly escape James Norton on UK television earlier this year, what with War and Peace, Happy Valley and Grantchester, and that was all down to scheduling.
As I say, I'm curious. I don't have any particular conclusions, beyond hoping it remains an amusement rather than becoming a distraction.
Anyone else finding this is A Thing?
Originally published at Juliet E. McKenna. You can comment here or there.
Seriously. This is what my head was full of when I woke up at 5.30 this morning.
In the near future, sports organisers have given up trying to stop the abuse of performance enhancing drugs. Not least because global media corporations have become dissatisfied by falling audiences, and the attendant loss of advertising revenue, as it's become harder and harder for athletes to break records and win or lose is now determined by fractions of a second. So designer drugs to increase strength, speed, agility etc are now really big business.
Except it all goes wrong. A laboratory in Oxford genetically engineers a virus to take this sort of therapy to a whole new level. Alas, funding cutbacks and outsourcing vital services mean that things like bio-security are increasingly lax. The virus gets loose and spreads like, well, norovirus. The effects are hyper-aggression, driving violence in every unpleasant manifestation you can imagine. To the exclusion of all else. People forget to eat, only sleep when they collapse from sheer exhaustion, drink only when thirst overwhelms their other urges. So victims end up dead in about three weeks – if someone hasn't already killed them first.
Survivors head for the hills – in this case, the Cotswolds. This is very much a middle-class disaster. The chapter where our heroes (male and female) are looting the Waitrose on the Botley Road, while trying not to fall victim to the howling mob outside is particularly Wyndham-esque. Which isn't to say the deaths weren't unpleasantly graphic. I dream in full colour, full-sensory imagery with added emotional content.
Now the whole thing becomes a post-apocalypse scenario rather than a zombie-variant movie. Our protagonists end up in a remote manor house, among other things, breeding horses, as they fight to keep the infected out and to drive off other groups of survivors. When the virus has burned itself out, they venture back into the city. Finding supplies is a secondary consideration to finding vital knowledge. So they head for the Bodleian libraries.
Since I dream in full colour, full-sensory imagery, the final scene was particularly effective: two people riding horses down Broad Street in the morning sun, the road strewn with decaying corpses, all the modern shops destroyed, while Oxford's ancient, enduring architecture rises above it all. Hence the waking up completely and absolutely at 5.30 this morning.
So will I be writing this novel? No, not a chance. I have pretty much zero interest in zombie stories as a reader or viewer and have still less interest in writing them myself.
Besides, this isn't overly original. I amused myself over breakfast by identifying the things my subconscious had knitted together. Including but by no means limited to:
28 Days Later – screenplay Alex Garland, director Danny Boyle
The Day of the Triffids – John Wyndham
Achilles' Choice – Larry Niven/Steven Barnes
Nod – Adrian Barnes
Survivors – the original BBC TV series
See also – Jurassic Park, Rise of the Planet of the Apes, and any number of other 'Stuff Gets Out of Labs and It All Goes Horribly Wrong' movies. Plus the upcoming Rio Olympics. Plus discussions on BBC Radio 4 last autumn, following England's early exit from the last rugby world cup, about what that might mean for ITV's advertising revenue and the wider loss of income for those towns and venues hosting subsequent matches etc.
So why am I writing this up? Because it really is a good example of how stories come together in a writer's head. Or at least, in this writer's head.
Most of all, I want this out of my head. Otherwise I will spend the rest of today getting distracted by new thoughts on tweaking details of the plot, expanding the back story of the various characters, visualising locations with ever more precision.
Do I often have dreams like this? Pretty frequently, especially when I'm not actively working on writing fiction. It's absolutely no coincidence that I wrapped up the third of the Aldabreshin Compass short stories yesterday – which I will let sit over the weekend before giving it a final polishing pass next week and making it available.
Right, having cleared the mental decks, I will get on with some other work now. 🙂
Originally published at Juliet E. McKenna. Please leave any comments there.
You'll recall me mentioning I'd been swapping thoughts with Gail Z Martin about the challenges of ending a multi-volume story? By way of a companion piece to her guest post on this blog , she's hosting some conclusions I've drawn over on her own website.
When the end is nigh, take another look at your characters' "victory conditions"
There's a fine line to tread between 'and they all (eventually) lived (more or less) happily ever after' and 'they all came full circle and hit the Reset Button'. The first can and arguably should be satisfactorily achieved, because ending a series with overall failure is hardly rewarding the reader for their time and commitment. On the other hand, hitting the Reset Button treats the reader just as badly, when an entire series ultimately fails the 'So What?' test. What was the point in following those characters through all that travelling, learning and struggle if nothing has really changed?
Originally published at Juliet E. McKenna. Please leave any comments there.
Thanks to Wizard's Tower Press successfully navigating the various arcane procedures demanded by Amazon etc, the ebook edition of Eastern Tide can now be purchased from your preferred e-retailer.
Enjoy!
Originally published at Juliet E. McKenna. You can comment here or there.
Getting the final volume of The Aldabreshin Compass out in ebook has set me thinking about the challenges for a writer when it comes to concluding a series. Since I'm always interested to know what other authors think about a topic that's got my attention, and noticing her current epic fantasy story is now reaching its own conclusion, I invited Gail Z Martin to share her thoughts on this particular topic. As you'll see from reading this piece, that was an email very well worth me sending.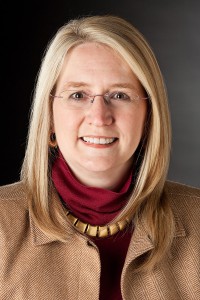 Gail Z Martin
When the End Comes
By Gail Z. Martin
Saying goodbye is hard, especially to the people who have been living in your head.
Ending a series is bittersweet, because it brings a story arc to a conclusion, but it often means that those characters who have been in your thoughts every day for years, maybe decades, won't be hanging out with you anymore.
So how do you wrap up a series in a satisfactory way, and in today's digital publishing world, is goodbye ever really forever?
I've put a bow on two series now: The original Chronicles of the Necromancer/Fallen Kings Cycle series that runs from The Summoner to The Dread, and the Ascendant Kingdoms Saga series that ranges from Ice Forged to Shadow and Flame. I'm happy with the outcome in both cases, but it's always sad to reach the end of the journey.
As a reader, I still feel sad thinking about series that ended the adventures of characters I'd come to love, like the Harry Potter series or the Last Herald Mage series. The series came to a planned conclusion, but it was still sad nonetheless that we wouldn't be going on new journeys together. Having those experiences helps me make my own decisions as an author to give readers the best wrap-up possible and leave the characters at a good stopping point.
For the record, I think the whole debate about 'happy endings' is bull. A book's ending is an arbitrary point chosen by the author. In the real world, we all have good days and bad days. If we are telling a story and chose to end the write-up on the character's wedding day or the birth of a child or a big business success, that would be a 'happy ending' but it doesn't ensure that tomorrow the character wouldn't be hit by a bus, which had the story continued would make it a 'tragic' ending. That's why I don't think happy endings in and of themselves, properly led up to and reasonably executed are unrealistic. It's an arbitrary decision of when we stop rolling the film on our character's lives and let them go their way unobserved. I don't buy into the idea of tragedy being more real or honest than happiness, or that a tragic ending is more legitimately literary than giving your characters the chance to go out on a good day.
So here's what I think matters when it comes to wrapping up a series or a multi-book story arc:
1. Wrap up the loose ends. Make sure you've got all the characters accounted for, the plot bunnies caged, and the stray threads tucked in neatly. Don't leave us wondering 'whatever happened to …"
2. Give us closure. It may turn out that fate and free will are illusions and everything is mere random chance, but if it does, human minds will still be driven to assign meaning and context. So whatever journey or quest your characters have taken, make sure that by the end, we know what it all meant and what comes from it. Leave us with a sense of purpose.
3. Glimpse the future. None of us knows what tomorrow brings, but that doesn't stop us from making plans. So have your protagonist face the future with the intent to move forward, and let us know what that looks like.
4. Provide emotional satisfaction. If you've made us care and cry and laugh and bleed for this character, then the least you can do is give us the emotional satisfaction of knowing how the character feels when it's all over, and perhaps how the other key characters feel as well.
Now for the second part—do we ever have to really reach the end? Thanks to ebooks and the advances in self publishing, it's possible for authors to continue to create new adventures in series long after the books are out of print or a series has officially ended. After all, authors can make a profit off self-pub sales levels that are far below what a traditional publisher considers viable. Readers love to get additional canon stories. And of course, there are also a growing number of book series that have been reanimated by new writers (Dune, for example) after the original author dies.
I truly think that series extension via ebook is going to continue to grow. There's a lot of upside, and very little downside. I've written three novellas in my Ascendant Kingdoms world that fill in part of the six-year time gap that occurs early in Ice Forged, and I have another three in mind for later this year. (The three stories currently available are Arctic Prison, Cold Fury and Ice Bound, and the coming-soon collection of all three is The King's Convicts.) They're every bit as much 'canon' as the books, but they're extra stories that flesh out characters and set up later events.
Likewise, my Jonmarc Vahanian Adventures are prequels to The Summoner, adding up eventually to three serialized novels of backstory for a very popular character. So far, there are 18 short stories and there will be three more novellas by the end of the year. And in the case of the Jonmarc stories, the original publisher asked to do a collection of the first ten short stories plus an exclusive eleventh and bring out the collection in print and ebook (The Shadowed Path, coming in June 2016). That's a win for me, for readers and for the publisher, because it keeps existing fans happy while potentially bringing in new fans, and it helps me keep a light on for the characters until I get to write the other six books in the series that are bouncing around in my brain.
So there you have it—goodbye doesn't have to be forever. Every series ending is the beginning of a new series extension. Virtual immortality, for our virtual characters. Seems like a win-win-win to me!

About the Author
Gail Z. Martin is the author of Vendetta: A Deadly Curiosities Novel in her urban fantasy series set in Charleston, SC (Solaris Books); Shadow and Flame the fourth and final book in the Ascendant Kingdoms Saga (Orbit Books); The Shadowed Path (Solaris Books) and Iron and Blood a new Steampunk series (Solaris Books) co-authored with Larry N. Martin.
She is also author of Ice Forged, Reign of Ash and War of Shadows in The Ascendant Kingdoms Saga, The Chronicles of The Necromancer series (The Summoner, The Blood King, Dark Haven, Dark Lady's Chosen); The Fallen Kings Cycle (The Sworn, The Dread) and the urban fantasy novel Deadly Curiosities. Gail writes three ebook series: The Jonmarc Vahanian Adventures, The Deadly Curiosities Adventures and The Blaine McFadden Adventures. The Storm and Fury Adventures, steampunk stories set in the Iron & Blood world, are co-authored with Larry N. Martin.
Her work has appeared in over 25 US/UK anthologies. Newest anthologies include: The Big Bad 2, Athena's Daughters, Unexpected Journeys, Heroes, Space, Contact Light, With Great Power, The Weird Wild West, The Side of Good/The Side of Evil, Alien Artifacts, Cinched: Imagination Unbound, Realms of Imagination, Clockwork Universe: Steampunk vs. Aliens, Gaslight and Grimm, and Alternate Sherlocks.
Find her at www.AscendantKingdoms.com, on Twitter @GailZMartin, on Facebook.com/WinterKingdoms, at DisquietingVisions.com blog and GhostInTheMachinePodcast.com, on Goodreads and free excerpts on Wattpad
Originally published at Juliet E. McKenna. Please leave any comments there.
Wizard's Tower Press will be rolling out the ebook edition of Eastern Tide to the usual online retailers this week. Exactly where it appears and when will largely depend on their arcane processes, so I'll post updates when sightings are confirmed.
Meantime, here's the fourth of Ben Baldwin's superb illustrations to whet your appetite
And do feel free to contact Ben if you're interested in having prints of these wonderful covers to hang on your walls.
Eastern Tide
Artwork by Ben Baldwin
Originally published at Juliet E. McKenna. Please leave any comments there.
There's another interesting piece for the 'Nobody Knew She Was There' series on Sarah Ash's blog. Stephanie Burgis explores what inspired her to become a fantasy writer – and how Joseph Haydn and the world of eighteenth century opera appear in her latest novel: Masks and Shadows.
And do check out Sarah's own books as well as Stephanie's, just as I heartily recommend Kari Sperring's work alongside Justina Robson's. All very different writers but equally worthwhile reading!
Over at Fantasy Cafe, Kari discusses Justina's Quantum Gravity series – the books and their reception. OUR BODIES, OUR STORIES, OURSELVES.
I'm a great fan of this series – as evident from this snapshot review I wrote back in the day

Science and dragons overlapping show how hard drawing the line between fantasy and SF can be. Justina Robson's Quantum Gravity series erases that line altogether. In this near-future world, the quantum explosion of 2015 linked Earth to the elven, fey, demonic and elemental realms, not to mention the death dimension. In Keeping It Real (Gollancz 2006) and Selling Out (Gollancz 2007), logic and weirdness combine to make perfect sense.

Special agent Lila Black is a fusion of woman and machine assigned to protect an elven rock-star who someone's trying very hard to kill. Who's showing abilities that should be impossible given the nature of Zal's innate magic. This is something of particular interest to Lila's handlers, given humanity's lack of magic is proving rather a disadvantage. If either of them are to survive, she must keep all her wits about her, picking and choosing among allies and enemies alike. It's no use relying on the artificial intelligence plugged into her brain or incidental advantages like guns in her forearms and rocket-jets in her heels. The series thus far is vivid with inventive detail and the unexpected continually erupts to shake the unwary reader.
For those of you who do Facebook, there's a story-by-story readalong going on in the Fantasy-Faction – Fantasy Book Discussion page. Since my story was first up, I was naturally delighted to read
*Coins, Fights and Stories Always Have Two Sides*
There's three things I love about this first story by Juliet E McKenna.. First, it's logical and realistic. There's as much detail about Erlin's day to day life as you need to know that he and the other camp followers live hand to mouth just like the soldiers, every action has a consequence, and there's no bottomless bag of rations or gold coins for adventurers to live on. Second, following on from that, there's grit – but not grim. A subtle difference that I think makes the punches hit harder. Third, Juliet has a real way of giving snappy character descriptions that stick – one guy is just called croppy-head, another just the snake. I saw the twist coming, but it's not quite what you think…
And the discussions of subsequent stories have been very interesting.
Last but by no means least, there's a new podcast to check out. Breaking the Glass Slipper kicks off by discussing gender inequality in 'best of' lists.
The team introduces themselves thusly

Welcome to the brand new podcast, Breaking the Glass Slipper. There are so many wonderful women writers of science fiction, fantasy, and horror but they are often overlooked.

This podcast series was inspired by writer Juliet McKenna who recently commented on her blog about the many so-called 'best of' genre fiction lists that were conspicuously lacking in entries written by women. Science fiction, fantasy, and horror are genres created and loved by women as much as men, and yet the majority of the dialogue surrounding them still suggest that women are in the minority. We are here to prove to all genre lovers that there is a place for female writers and great female characters amongst the men folk!

Join your hosts, Megan Leigh, Charlotte Bond, and Lucy Hounsom as they discuss the genres they love, writers they envy, and characters they wish they could be.
I think that should be enough to be going on with over the weekend
EDITED TO ADD – Marie Brennan on The Series Payoff. With the ebook edition of Eastern Tide about to hit the virtual bookstores, this is naturally of particular interest to me!
Now I really will go and do some other work.
Originally published at Juliet E. McKenna. Please leave any comments there.
I'm very much looking forward to the return of A Game of Thrones on the telly. Though it will be a different experience this year. I won't have to spend the next couple of months trying to telepathically divine if an article I'm about to read will include a massive potential spoiler from someone who's already read the books. Because while I'm up to date now, I hadn't read any of the stories behind the series before it hit the screens.
Wait, what, how? I'm an epic fantasy writer, surely… But here's the thing. I find it incredibly hard to read epic fantasy for enjoyment while I'm actively writing a novel in that genre myself. I'm too focused on issues of craft and analysis to just lose myself in a story. I did buy a copy of A Game of Thrones back in 1999 but it sat on the TBR shelf for years…
Until word of the television series spread. At which point I very firmly put it aside. Because I wasn't about to miss the opportunity of seeing an epic fantasy on the screen where I didn't already know the plot. One of the things that's stayed with me ever since watching The Fellowship of the Ring with my then-young sons, was how very different their viewing experience was to mine, since they had no idea what was coming next. As far as they were concerned, Gandalf was dead and done with. In The Two Towers, they were on the edges of their seats with anxiety over the outcome of Helm's Deep. Actually, one of them ended up on my lap. I wanted something of that for myself for a change. By and large, I've mostly succeeded.
Then, at the end of each season, I've read the books up to the point the TV story has reached. That's been extremely rewarding, as a reader and as a writer. I've had the visuals and voices from the production's designers and actors to enhance my imagination. I've also had the chance to appreciate the adaptation's choices and to assess the different opportunities and impacts on offer through written versus visual storytelling.
What now, though? I won't have The Winds of Winter to hand when the end credits on Series Six's final episode roll. Happily there's plenty of other epic fantasy to read, so how about we share a few recommendations? Need not necessarily contain dragons. I'll kick things off by recommending Stella Gemmell's The City – with the review I wrote for Albedo One magazine below.
Though you needn't write a lengthy analysis in comments yourself – the title and author is sufficient. That said, feel free to share what makes you particularly enthusiastic about a book and/or to flag up a review elsewhere.
Stella Gemmell – The City (Bantam Press/Transworld)
The reader's double-take here will be because while Gemmell is a name synonymous with the gritty, realistic tradition, this story is written by Stella, not David. Surely this makes the debut novel hurdle ten times higher than it is for most writers. How many people will read such a book primed to dismiss it as shameless cash-in or pale imitation? Even though it's a matter of record that Stella Gemmell is a journalist in her own right and worked with her husband on his Troy trilogy, concluding the last one after his death. Well, I didn't read the Troy series; as a Classics graduate I very rarely read anything derived from texts I studied so thoroughly at university. So I'm coming to The City entirely new to her writing.
Stella Gemmell's skills as an author are immediately apparent. There's a sophistication in the story-telling as the episodic structure commands attention and engagement from the readers. A disparate and separated cast of characters are initially wandering the sewers beneath a great city, reminiscent of Byzantium but with a character all its own, and troubled by the first hints of slow-moving disaster. Though the flood that sweeps through the sewers is anything but slow-moving, sundering and reassembling the men, women and children who we've just met. Bartellus, former general, disgraced and tortured for a crime he's not even aware he committed and no one ever explained. Elija and Emly, fugitive and orphaned children who barely remember daylight. Indaro, warrior woman, torn between her duty and her longing to escape what she's seen and done.
When the flood has come and gone, the story has leaped forward and the reader must work out how this fresh narrative relates to what has gone before, and fathom links between old and new characters such as Fell Aron Lee, aristocrat and famed general coming up hard against the unwelcome realities of life as an epic hero. Meantime, readers must also piece together the emerging pieces of the plot, by which I mean both the story itself and the conspiracy that's developing to challenge the Immortal Emperors. It's their insistence on perpetual warfare which is ruining so many generations' lives. Gradual revelation poses successive questions which prove to have unexpected answers. From start to finish, the tale is impressively paced with constant surprises, not least where apparently trivial elements seeded early on come to fruition, and as the scope of the storytelling goes beyond the City itself, to show us its place in the wider landscape and the history of this world.
There's more than enough death and brutality to satisfy grimdark fantasy fans but from the outset there's something more and richer. There's compassion in Stella Gemmell's writing that's all too often lacking in current epic fantasy, leaving those stories sterile and readers distanced. Here, readers will be drawn into caring over the fate of even minor characters. More than that, the rising death toll isn't merely there to thrill readers with vicarious slaughter. Just as Gemmell assesses the cost to common folk of selfish noble ambition, she also reveals how the suffering that results is essential to creating men and women with the dogged endurance, physical and mental, needed to challenge their Imperial masters. Especially since this is epic fantasy, not alternate history, and that means magic at work. Gemmell thinks through all the implications of the Immortals' sorcery with the same mature intelligence, right to the very last page, leaving the reader to ponder what might follow after the book is closed.
This is the most satisfying, intelligent and enthralling epic fantasy I've read in many a year. It stands comparison with the finest writers currently developing and exploring the enthralling balance between realism and heroism in the epic fantasy tradition that David Gemmell pioneered.